License Plate
Nebraska Lottery
The Trucks & Bucks scratch ticket game has traditionally been one of the Nebraska Lottery's most popular annual offerings. SKAR Advertising created a cool, sophisticated concept for the 2017 Trucks & Bucks campaign and collaborated with GPMPC to bring it to life.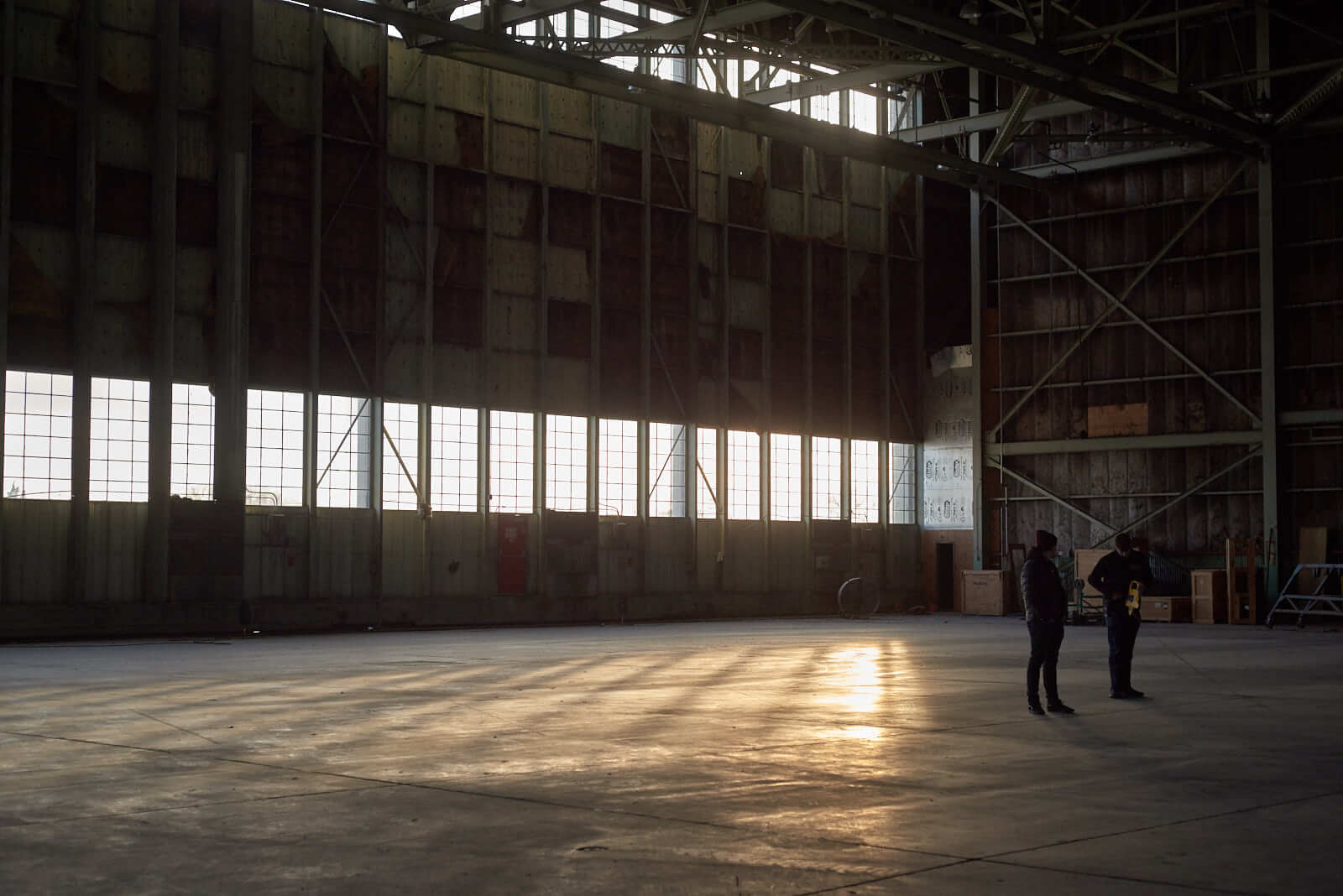 THE IDEA
Five shiny red pickup trucks with prize-themed license plates make their way into an industrial warehouse, lining up to show viewers that one of these could be theirs to win in the Nebraska Lottery Trucks & Bucks game.
THE CHALLENGE
Only one Ford F-150 pickup truck was available for the shoot, so it was up to the production and post departments at GPMPC to figure out how best to turn one truck into five. From the discussions between the DP and the VFX supervisor, one thing became clear: We needed a truck photocopier.
THE SHOOT
We found an abandoned airplane hangar for the location and transformed it into an awesome set on one of the coldest nights of the year. Lights, measuring tape and multiple layers of clothing were the order of the evening. Utilizing on-set compositing, we were able to show the magic in progress to the agency and client to ensure their vision of the spot was being realized.
THE FINISH
When production was finished, the footage was handed over to the post department for color and finishing. Layers of live action plates were composited to multiply the single truck into five. Multiple exposures were shot of key scenes to help retain shadow detail in the color grade. The transformation of a cold, dark airplane hangar into a beautiful industrial space was complete.
CREDITS
CLIENT

Nebraska Lottery

AGENCY

SKAR Advertising

DIRECTOR

Steve Thiesfeld
DIRECTOR OF PHOTOGRAPHY

Bill Schwarz

PRODUCTION COORDINATOR

Shawn Prouse

EDITOR

Steve Thiesfeld
VFX & COLOR

Matt Riley

MUSIC COMPOSER

Steve Horner