Bryan Health wanted to introduce their innovative MyChart patient app with a clever and playful twist. Agency Swanson Russell teamed up with GPMPC to bring the concept to life, introducing
Little Bryan
to the world through a
series of spots
featuring our favorite little character in several humorous situations.
In
Single Male
, we find Little Bryan offering assistance during the morning routine through a late afternoon round on the greens. Helpful as he is with common healthcare management tasks, even he can't fix a terrible golf game.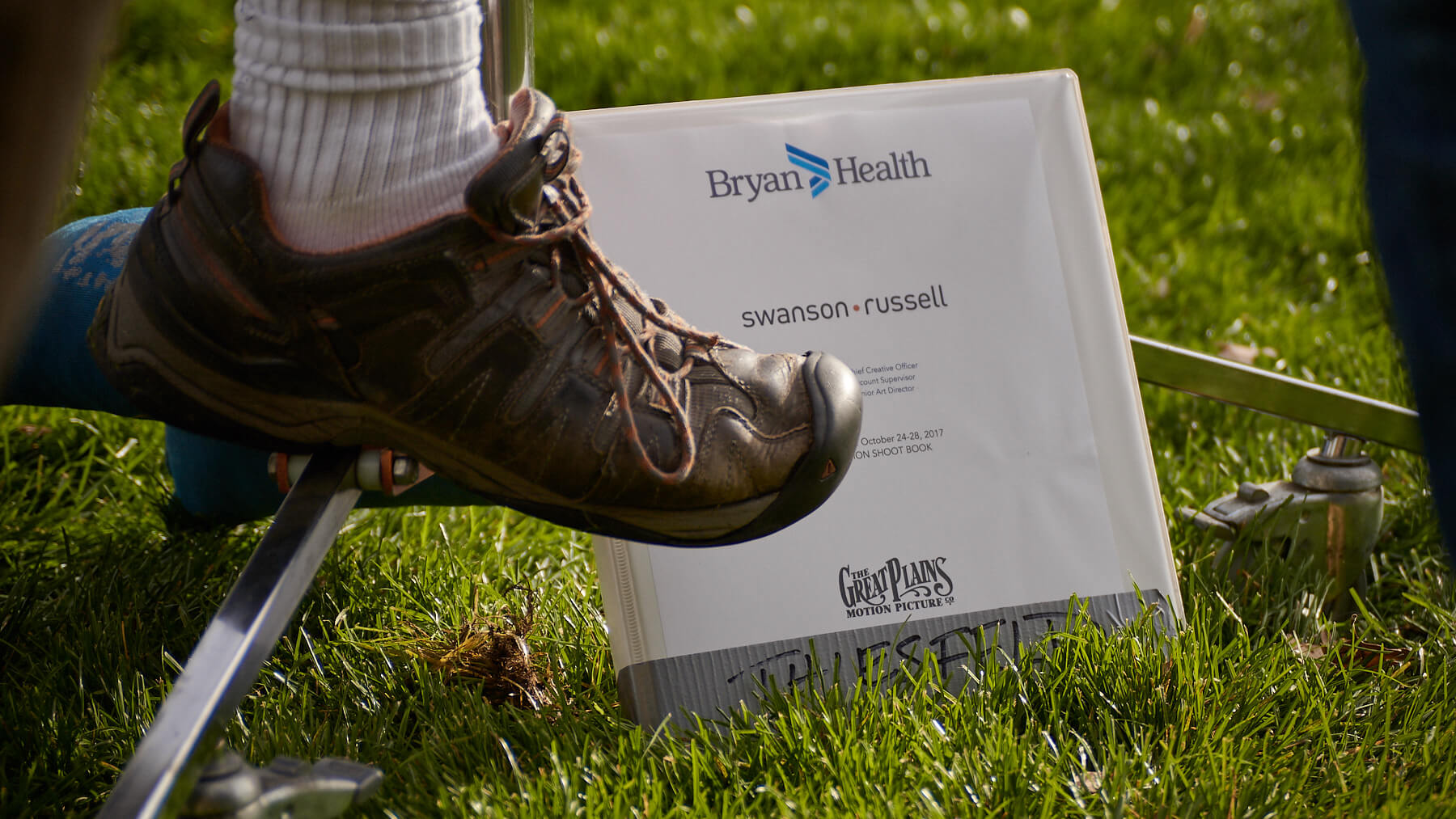 THE IDEA
Show Bryan Health patients interacting with the MyChart app via a fictional (and fractional) character who is helpful no matter the time or setting, just like the app.
THE CHALLENGE
We could have invested in shrink-ray technology, running multiple clinical trials and filing the appropriate patents for such a magical device. But, really, who has time for clinical trials? So we went with the next best thing: Practical magic through careful planning before, during and after the shoot to sell the illusion of this incredible shrunken man.
THE SHOOT
Things were measured. Things were measured again. Notes were taken. Math was done. It wasn't easy matching camera angles and lighting to shrink Little Bryan into the scenes. (That shrink-ray tech. would have definitely helped.) The DP and camera dept. collaborated with the VFX dept. on each shot, ensuring Little Bryan would be a good fit during compositing. The VFX supervisor was on set with a mobile Flame setup to capture images as they were shot, ensuring things lined up as intended – and providing a proof-of-concept to the agency and clients during the shoot so we could all share in the vision being realized.
THE FINISH
All of the careful planning, measuring and on set decisions funneled into postproduction after shooting was wrapped. More magic needed to be applied to sit Little Bryan into the spots. The spots were color graded with care in Lustre and composited with love in Flame. Keying, roto, tracking, set extensions – the whole nine yards and then some – were utilized in the process of bringing the spots to life. There was also an entire iPhone screen rebuild that wasn't part of the planned VFX shots (gotta love those screen protectors!). Oh, and insect removal. Lots of insect removal. Those little buggers just love photobombing every chance they get.
CREDITS
CLIENT

Bryan Health

AGENCY

Swanson Russell

CHIEF CREATIVE OFFICER

Brian Boesche

ACCOUNT SUPERVISOR

Joyce Jensen

SENIOR ART DIRECTOR

Justin Young
DIRECTOR

Steve Thiesfeld

DIRECTOR OF PHOTOGRAPHY

Bill Schwarz

PRODUCTION COORDINATOR

Shawn Prouse
VFX & COLOR

Matt Riley

EDITOR

Steve Thiesfeld

MUSIC COMPOSER

Steve Horner